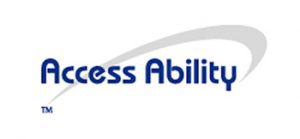 Access-Ability UK Ltd was founded in 1999 by the current MD Rick Allan and Mark Walker, who at the time, was employed by PAC International. The strong connection with PAC was the catalyst for creating a company to design, install and maintain high end access control systems.
Mark joined the company full time in 2001 and helped develop the business before leaving to emigrate to Canada in 2005, where he still resides with his family.
Rick's background was 25 years working for British Telecom, or The Post Office, as it was when he joined! He entered the security industry in 1982 when, with a partner, he started a burglar alarm installation company.
Later in 2005, Mark was replaced by Barry Kimber and this management team remains to date.
Barry was a qualified electrician by trade and had spent some eight years running his own company repairing domestic and commercial electronic appliances.
In the interim, the company has expanded its remit to support audio and video entry systems, automatic gates and barriers and CCTV systems.
The company has been a dealer for PAC or Stanley Security as they now are, since 1999, but also install systems from other prominent manufacturers such as Paxton's Net2 and Portal Plus from Videx. More recently, Access-Ability went into partnership with Axis Communications Ltd and Milestone hoping to penetrate the high end CCTV and integrated systems market.
Access-Ability UK Ltd have the necessary depth of experience and skills, to establish effective security installations for all types of business. Our security solutions are designed to meet the specific requirements of each individual client, utilising tried and tested methods with leading edge technology. We aim to provide a complete service from the initial enquiry and consultation, to design and installation, which includes thorough on-site training for the client, through to preventative maintenance, service and repair.
Whilst only a very small company, we have had the privilege of supplying security to many prestigious clients throughout the UK, Europe and more recently, the US and Australia.
In 2018, the company skill set was enhanced considerably, by the arrival of Mikki Tiamo, formerly our external IT Support Consultant but now, an integral part of the business. She brings with her, an in-depth knowledge of all things IT, having worked in various fields from her early days in the games industry to full time web design, network management, PC and Server upgrades etc. A comprehensive list of these services is available in the website menus.