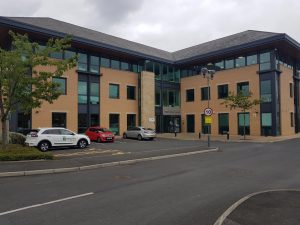 Dave Hatch, Dulux Decorator Centre Facilities Manager, is someone who insists that installation and subsequent service is carried out to the requisite standard.
He recognised that the site needed improved access control in order to exclude unauthorised people from the stairwell into the office areas and other secure areas. The ability to check the audit trail to find out who was where and when would also be an extremely useful management tool.
After looking at the systems on the market David chose a PAC Securenet access control system and the manufacturer recommended Access-Ability UK, in whom they had complete confidence. The engineers at this PAC dealer have over 30-man years experience of PAC systems.
Some 10 doors and 150 users have been using the system for over 15 years and David said "the company has always given excellent service and the trail available at central administration has been a boon in tracking people.
www.duluxdecoratorcentre.co.uk