Inspire are a prominent company in the travel industry, who organise bespoke packages for their clients. They cater for all aspects of travel, from one night in a UK Hotel and European City Breaks through to Bespoke Travel and Round the World Trips. They can also manage every aspect of a trip including; car hire, airport lounge passes, airport parking, airport hotels and airport transfers as well as the flights and accommodation.
They are based in Victoria House in Bramhall near Manchester, a building that has been a long standing site managed by Access-Ability UK for security requirements, including access control and CCTV.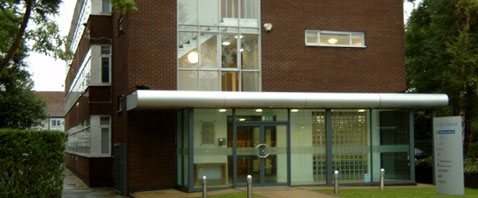 Inspire had a need to increase their security within the offices of this multi-tenancy site, as part of a compliance approval program that was underway.
Maria Boerner, the Operation Coordinator for the office, approached Access-Ability for some advice on what might be appropriate for the situation, which included management of visitors and an audit trail of movements within secure areas.
As previously mentioned, Access-Ability already manage an access control system in the  common areas, so compatibility with this was very desirable from a convenience point of view. for Maria and her colleagues.
A PAC Securenet system was specified with compatible readers and proximity cards, along with a small CCTV system. This arrangement is PC based and easy to manage, catering for changes in personnel and providing reporting data when necessary.
The Access system also replaced an awkward staff clocking in system using the same cards used for movements round the building allowing T&A reporting from the PAC Securenet system – one of its many features
Maria has confirmed that this arrangement is in line with the requirements of the authorising body and has contributed to their ongoing accreditation. She also indicated how pleased she was with the work carried out by the engineers and the minimal disruption to general office activities.