Access control can be as simple as a physical lock, it is there to prevent unauthorised entry into a specific area or building. Mechanical locks have been around for many thousands of years and were introduced to replace the posting of a guard at a door, if we go back far enough!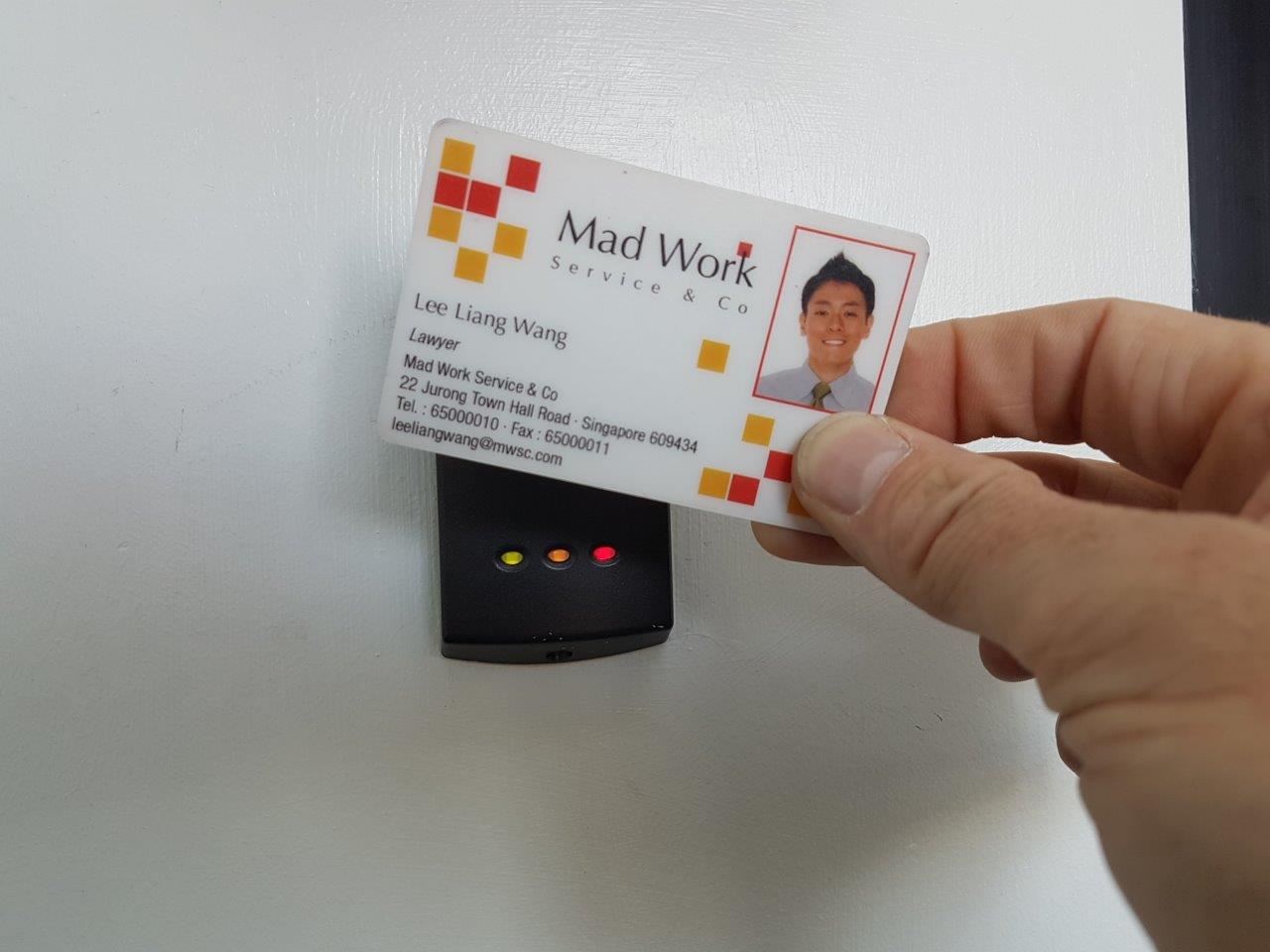 As a result of these limitations, electronic security has been developed which is designed to be secure but allow easy access to specific areas. The spectrum of sophistication is vast, ranging from a simple entry phone and key pad to a highly sophisticated PC based system utilising proximity readers and network connected door controllers.
The device held by the end-user can be a simple but robust proximity fob or an ISO standard card which displays information such as a photograph, name company logo etc. etc. At the higher end of security, we can offer proximity devices using MiFare™ technology or even biometrics. We ensure that the security solution is entirely appropriate for the circumstances. Our largest system covers all of the UK, parts of Europe, USA and Australia, all run from a centrally located server. The level of sophistication is such that visitors and staff can be allowed in specific areas only at certain times or days, or in very high-security areas, we can create a situation where access is only granted when two approved members of staff are present.
The control of who goes where within a site or facility is vital to ensuring that the level of access control security of your premises are not compromised. From simply preventing sneak thieves from coming in off the street to steal a handbag or laptop to managing a large high-risk industrial site where it is vital that only authorised personnel can enter certain areas.
All our access control systems are bespoke and are designed, installed, and maintained to meet your exact requirements and budget.