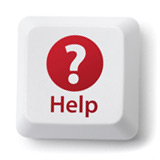 Sophisticated access control and CCTV systems are inevitably expensive and often heavily used in the protection of premises, stock, visitors and staff. Access-Ability UK Ltd are committed to ensuring that such a considerable investment continues to provide the expected security benefits for many years after installation. Services visits are scheduled typically, either once and twice per annum, or if necessary on a particularly hostile site, more frequently.
For example, on an access controlled site, certain doors may experience extremely high traffic, therefore the electric locking will suffer from physical wear. In this case on every service visit, the locking would be carefully tested and lubricated if appropriate. If there is significant signs of wear, the client would be advised to allow them to make an informed decision on whether a replacement unit should be installed. No work would be carried out without the express approval of the client to ensure maintenance costs are controlled.
Service visits also present an opportunity to upgrade any software to the latest version and carry out any further training that the client might request. This concession also contributes to keeping costs within budget.
Many of our clients, take advantage of the remote access facility to ensure a prompt response to any problems that may occur, but also for on-going staff training, again with the minimum disruption and expense.
With regard to CCTV systems, service visits are carefully planned, as cameras are often mounted at a considerable height so a Risk Assessment is carried out to ensure compliance with Heath and Safety requirements. Often a MEWP (Mobile Elevated Work Platform) is utilised to gain access to the more difficult locations. Staff are fully trained and possess the necessary IPAF licence.
All service schedules are tailored to a client's particular requirements and may even be integrated with existing on-site maintenance staff, again in an effort to keep the costs within budget.