Network Video Recorders
The development of the recording devices has been particularly remarkable, the old DVR (Digital Video Recorder) has been superceded and systems now use an NVR (Network Video Recorder).
These devices have vastly increased storage capacity, measured in Terabytes rather than the megabytes of yesteryear, and offer many useful features, such as PoE (Power over Ethernet). Where we used to drive cameras from boxed 12 volt dc or 24 volt ac dedicated power supplies, the NVR powers the cameras down the single CAT5E cable that carries the video signal.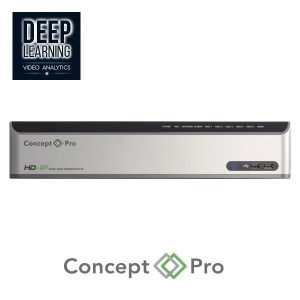 Typically, even an entry level NVR that can record up to 8 megapixel, 4K UHD on all channels, at real-time up to 400 FPS. Most NVRs support the latest H.265 video compression codec for greater storage savings in addition to traditional H.264. The NVR offers a range of features suited for advanced applications, including remote monitoring station integration, P2P connectivity for remote viewing on mobile devices.
Access-Ability UK Ltd have a close relationship with Videcon Ltd who supply the excellent Concept Pro range of cameras and recording devices. This equipment has long been our preferred mid-priced CCTV solution, the equipment has proved to be both reliable and robust, whilst offering excellent value for money.
Evidential Quality Video
With the advent of the modern IP camera, which is now at the very minimum, offering 2Mp, and in many cases, up to 12Mp, we can guarantee evidential quality images from our systems. This is ever more vital in the battle against theft and vandalism where only the highest quality images would be acceptable to the courts.
Many cameras have varifocal motorised lenses with IR support to ensure that we can meet the most demanding environments. Audio inputs and output ensure audio can be captured in addition to video, if required.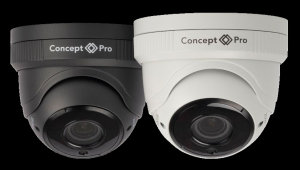 The cameras utilise a physical infrared cut filter to provide true colour images in daylight and automatically switch the high-powered IR LEDs on at night for clear black and white images.
We also offer specialist cameras capable of reading vehicle number plates under all lighting conditions and up to speeds of around 30 mph. If appropriate, a full ANPR system can be specified, which will reference a dedicated database which can then allow or deny access to a secure area.