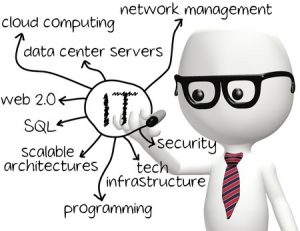 Access-Ability UK, offer an IT consultancy which will show how your existing business/building infrastructure can be utilised or improved, and guidance on which IT systems to use in relation to CCTV, Networking and Access Control requirements.
As IT, infrastructure and communications change on an almost daily basis, it can be hard for clients to keep up with new technology. This can also be a distraction from your core business function. Most small business owners just want their IT to work and much of our work involves helping our clients to update or replace existing products with new hardware, software or systems.
Whether you require assistance with your business equipment or help to provide solutions to a particular problem, Access-Ability UK have the necessary skills. With a combined knowledge of over 100 years between our IT staff we have a vast array of knowledge in many industry sectors from Architecture to Zoology.
To find out how we can enhance your business, call 0300 0300 007 for a free informal and no obligation chat.