The Property Manager's Challenge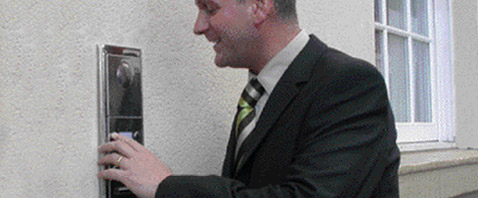 Premier Estates are based in Macclesfield, Cheshire and currently manage over 7000 private properties throughout the North West, working for residents to deliver the services they require in a professional and economic manner. Each development has specific requirements, depending on the actual nature of the buildings and grounds, the terms of the leases granted and also the degree of day-to-day involvement that the residents wish to have.
The company takes care of the day-to-day repairs and maintenance and employs experienced independent contractors to carry out the work.
Sue Scott, of Premier Estates, called Access Ability and asked them to look at the intercom system used by visitors to gain entry at the main door of a property in Cheshire that comprises thirteen apartments on three floors.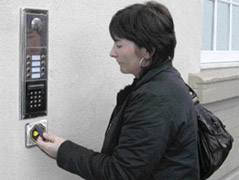 The original builder had been unable to complete the contract and left the door entry system unfinished and a second builder was never able to make the system work properly for all residents and Sue was concerned that the residents were not receiving the usual level of service support.
The Access Ability engineer had to totally reorganise the wiring and spent many hours recording the previously incorrect and undocumented system.
Sue said "The Access Ability engineer was like a dog with a bone – he would not let it go until the job was successfully completed". The residents were delighted that they no longer had to throw the access key down from the apartment window to let their visitors in and Access Ability now look after the maintenance on other properties for Premier Estates in the North West involving, access control, visitor door entry and CCTV systems.
The Premier Estates maintenance team addressed and won a particularly difficult challenge.