We were approached by ATG Services in Warrington, who had many issues with the very old intercom which was attached to their larger powered sliding gate. Visitors were struggling to gain access to the site and this issue was causing more widespread consternation as this is a multi-tenant situation. As can be seen from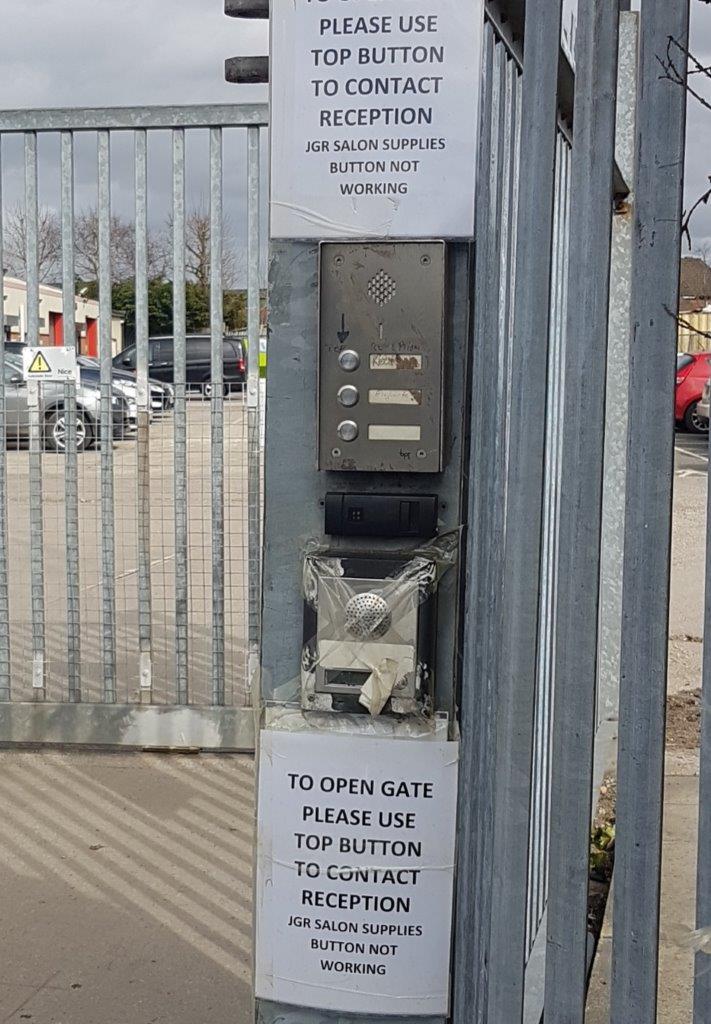 the "before" picture, one does wonder how it worked at all and one would have to agree, it is not the most aesthetic in appearance.
We investigated the current wiring and found it to be at best, very confusing and in poor condition.
This seemed an ideal opportunity for the Videx GSM intercom which we have deployed successfully on many sites over the past few years. The appearance and functionality found great favour with the MD Pat Parkins who, following some pertinent enquiries, placed an order almost immediately.
Word had spread around the site and another resident, Eddie Render from JGR Distribution Ltd expressed considerable interest in becoming involved, as his business was definitely suffering from the intermittent intercom issue. An easy upgrade to an additional call button brought his business onto the system.
Equipment ordered and assembled, with appropriate name tags installed, the whole project was up and running in little more than half a day.
Both Pat and Eddie are delighted with the appearance and functionality, peace and harmony have returned to this little backwater of Warrington.