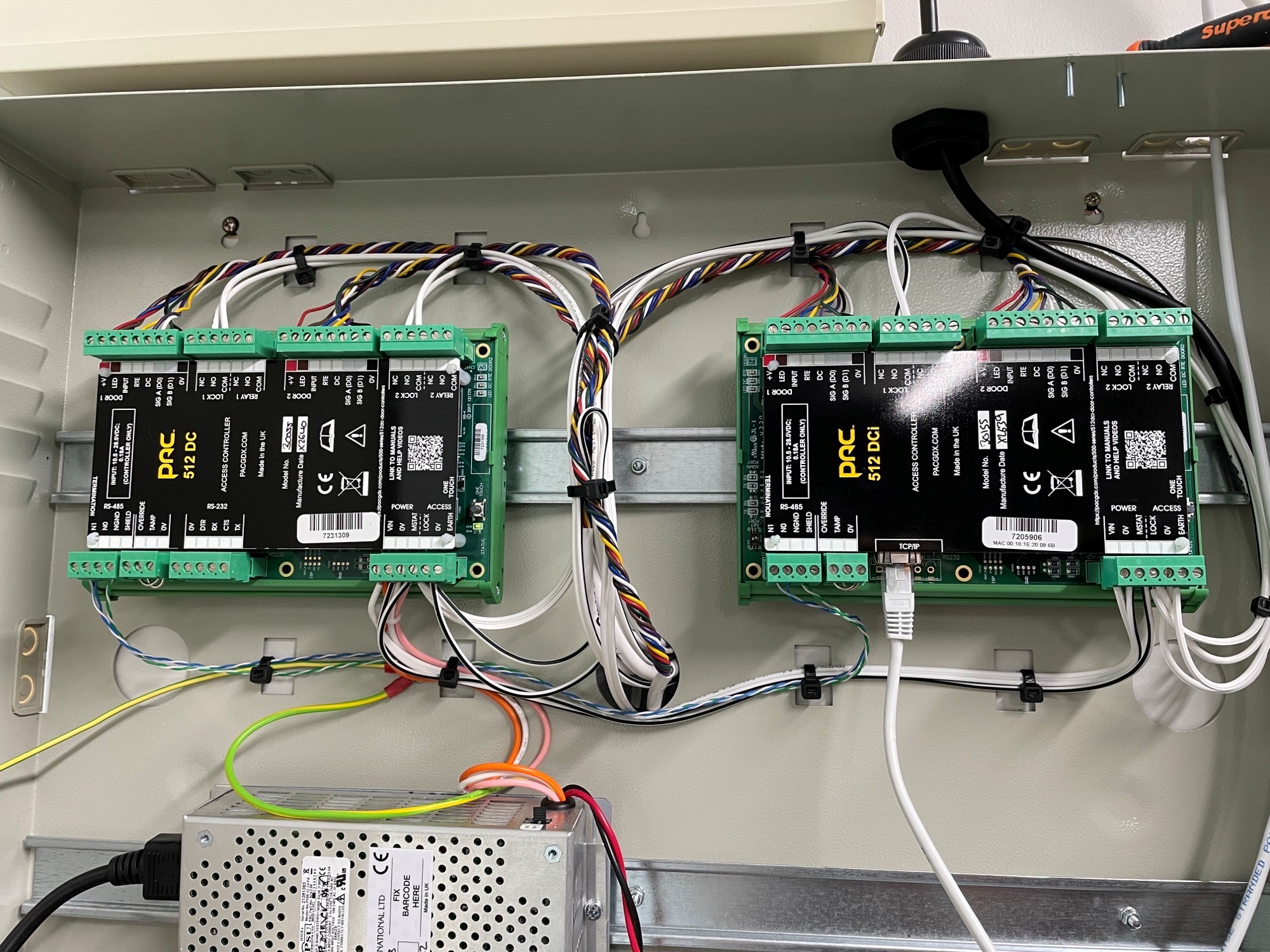 Sydney Australia
We have a client with many offices around the world, this one is in Australia, and we obviously could not undertake the installation. Call-outs could be challenging!
Here are a couple of PAC door controllers, using a less than conventional cable for the connections to the terminal blocks.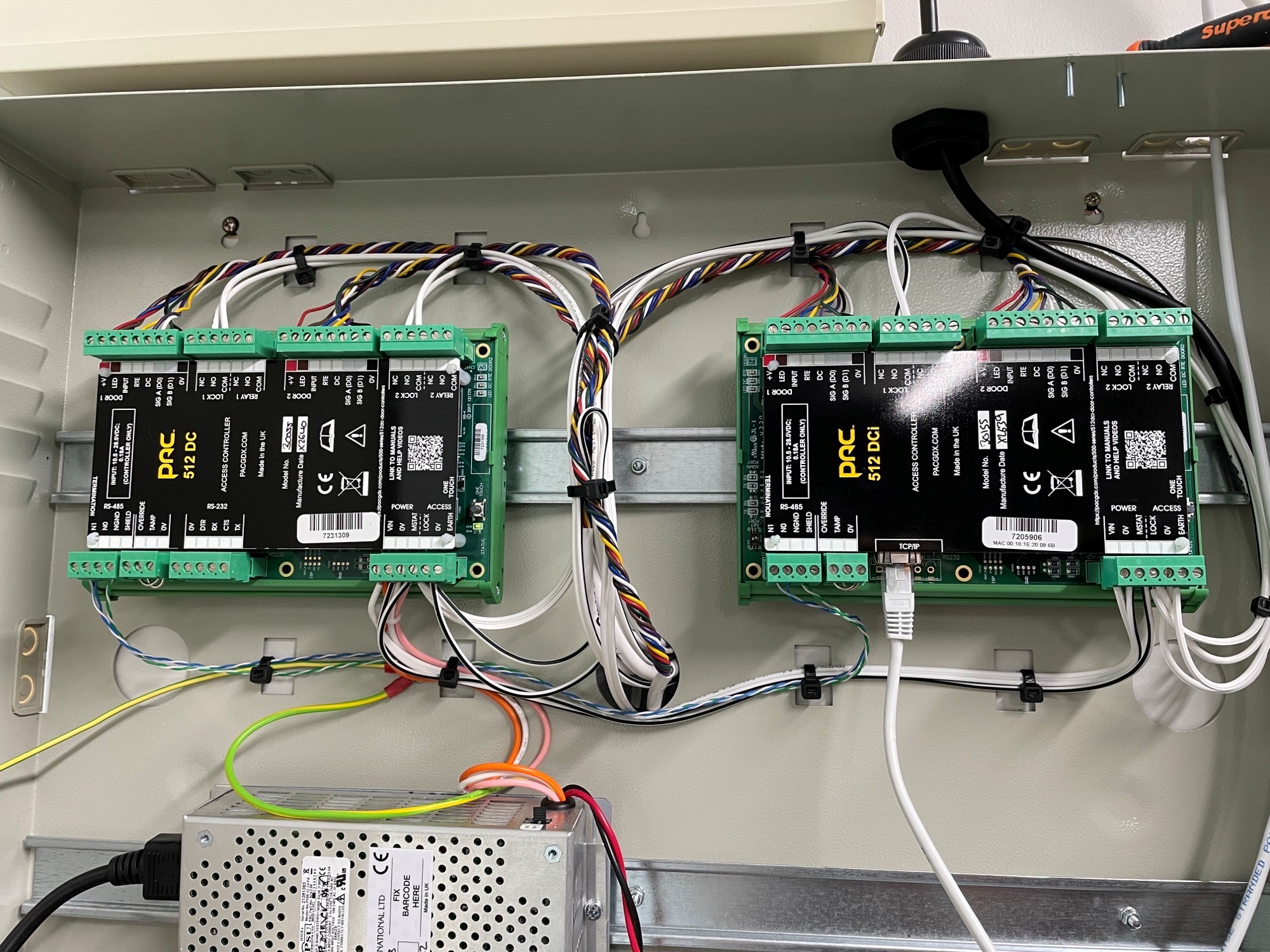 This is in fact speaker wire and unsurprisingly, there were "issues" with the site. We had sent them a useful manual, advising on all aspects of PAC installation, including choice of cable and orientation within the enclosure. Perhaps they did not read it!!
We offered the necessary long distance guidance and with a major rewire, all is now well.